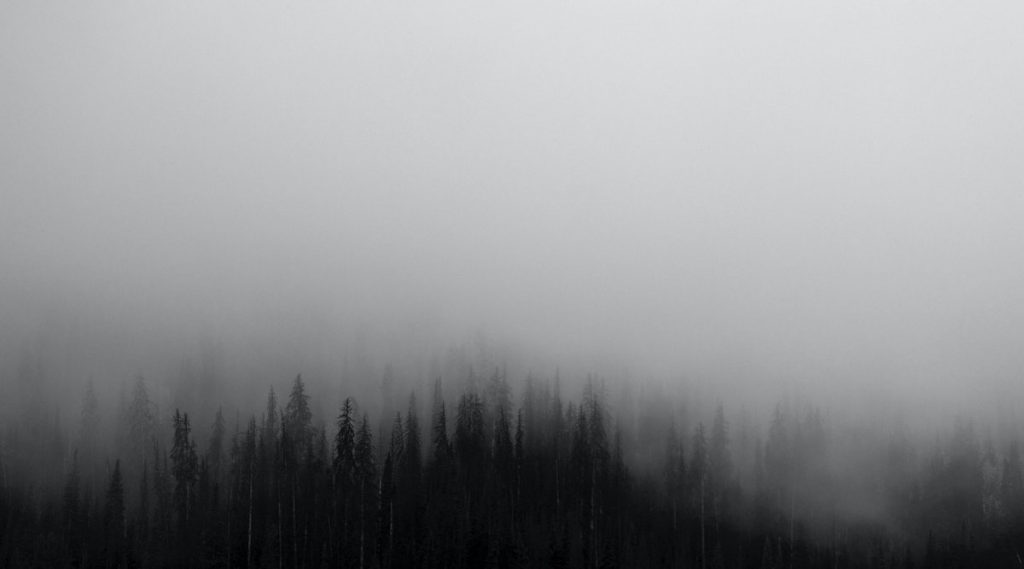 It's a fact. Some people can't afford it, whereas some explicitly don't want to do it. No matter what your reasoning is, one thing is certain – price of ignoring your mental health is horrendous (and yes, I'm writing a separate article on that).
I will try outlining everything that I've learned through my 7+ year career of attending REBT therapy. However, take what I wrote and treat it as a GUIDE. As a REFERENCE for further reading and learning. Because, compressing seven years of one-hour sessions into a single blog post would make it a book, rather than an article.
Also, my suggestion to you is to bookmark this and re-read at least once a month. We tend to forget tons of what we read, so reminding yourself of it is invaluable. On top of that, I will keep updating this article whenever I think of something new, so it'll be worth re-checking occasionally.
So, what can you do if you don't want to attend therapy?
Start by understanding concept of "Mental Debt"
Before diving into anything else, it's incredibly important to become familiar with the concept that I refer to as mental debt.
Mental debt is a byproduct, an unwanted artefact of any kind of intellectual work.
Be it learning, writing, teaching, programming, designing, or whatever it is that engages your brain in order to produce something that hasn't existed before, just by doing it, you are producing a debt. A mental one. And by NOT maintaining it and letting it pile up, you risk serious of consequences that would eventually lead to a burn-out. Not good.
I'll give you an example. Think of your car engine. Every time you start it up, the more it works, the more it heats up. Luckily, engineers noticed that early and implemented a cooling mechanism that constantly works towards cooling your engine down, effectively maintaining a work temperature. However, I'm sure you've all seen the movies where engine overheats, starts producing tons of smoke and eventually – burns out. Yep. It's the same with humans.
I dedicated a full article on topic of mental debt, so if you want to learn more inner details, feel free to check that one out.
Write stuff down
This is one of those "it sounds too easy to be true" things that people simply ignore it due to the sheer simplicity of it. That's stupid.
Whatever it is that you are dealing with and whatever it is that bothers or overwhelms you – go and write it down. Seriously.
I'll give you an example – let's say you had a tough meeting and you are furious and enraged and just can't function properly. Open up a wordpad or whatever other text editing document you have and write about it. Something along the lines of: I just had this fucking meeting and it pissed me off like hell because I keep trying to explain to people that things can't work that way and if we keep doing them that way it will just break. For fucks sake why are people such assholes? Why can't they understand SIMPLE THINGS?
What you write doesn't really matter. What's important is to put all your thoughts down to paper. Like, every single thought going through your head. And it doesn't have to be nice because nobody is going to read it anyway (chances are high you won't be reading it either). The point is to OFFLOAD it off your head. That's it. Get it out and place it on the paper.
I don't really know WHY it works, but it just does. Trust me. I personally use Day One journaling app which is free but you can also pay for it (I do, because it's an amazing app!).
Understand that it's never black or white
This one was tough for me to digest. And still is. I even have to remind myself occasionally about it.
Whatever it is that you are dealing with at the moment, you have to understand that it's NEVER black or white. Never.
People aren't stupid or smart, jobs aren't toxic or healthy, partners don't either love or hate us, family isn't great or stupid, … And that situation that you might be going through is simply NOT just what you see. The problem is that understanding this is not always easy.
One technique that I've learned in therapy is to always think of a situation as a spectrum. On the far left end of spectrum you have the WORST possible outcome and on the far right you have BEST possible one. Your initial thought process will ALWAYS be towards far left.
The trick here is to understand that sometimes it's FAR LEFT, sometimes it's FAR RIGHT, but 9 out of 10 times, whatever the situation is, it's somewhere in the middle. Just try to remember this next time you feel overwhelmed or frustrated or are generally in negative mood. It's never black or white!
Understand that it's OK to feel down
Yeah. Sounds crazy, I know.
This is something that my therapist was teaching me for a loooong time, and yet I still occasionally struggle accepting it. But it's a fact. It's absolutely OK to feel down. Even for days on end. What's more, feeling down actually means that your brain chemistry is functioning properly, which is a good thing.
The thing is that there simply are days when you just feel beaten up. Depressed. Sad. Having low-energy and no stamina.
It happens. And it sucks. I know because I've been there numerous times. It sucks every single time.
The best thing that you can do is – accept that it happens. It will happen again in the future. And that's OK!
What is NOT OK is if you're constantly feeling down or depressed. If that's the case, you definitely should seek professional assistance!
Read! More!
The best way to understand why you are feeling the way you are feeling is to actually dispute your belief that "all others are having it good, whereas you keep on sucking that gigantic penis".
It's really simple, and I wrote tons about it. We usually believe that "What We See Is All There Is". We see Instagram pictures of people having fun and we assume all they are doing is having fun. We see FB posts of our friends and we question why are we constantly feeling depressed whereas all others are having time of their life.
It's a virtual makeup!
The best way to understand how wrong that is is by READING. Reading how others that we deem to be successful are REALLY feeling. How they had it in life. What obstacles they went through. Trust me – you'll be stunned!
I generally recommend (auto)biographies as a starting point. You can check my Goodreads list to see the stuff that I've read and rated.
Have some quiet time
I used to refer to this as "go and meditate" but after couple of discussions with my colleague who is deeply into the topic, I realized that what I call meditation is pretty much sitting down for 10-30mins and doing nothing. With your eyes closed.
It sounds counter-intuitive for sure, but you'll be surprised what 10-mins of "quiet time" on a daily basis could do for your mental chaos.
I prefer to do it in the morning, right after I wake up. I lock myself in bedroom, put the earphones in and search for some "mediation music". Set timer to 10 minutes, couple of deep breaths and … do nothing.
You can also look into Calm or Headspace apps. They are AMAZING, especially if you are just starting this process!
Learn about ABC model
This one is not easy but could be of extreme help if you take some time to learn more about it. It's usually referred to as ABC model of REBT (google it!).
It boils down to a teaching that, whenever we feel negative about something (e.g. sad, frustrated, angry, etc.), it's not because of WHAT happened but because our INNER BELIEF about the situation itself.
I'll give you an example – let's say you are driving and some jerk cuts you off. According to ABC model, if you get furious, it's not because of WHAT happened (i.e. some idiot cut you off) but because of what that means to you (e.g.. this jerk has no right to act as if the damn road is owned by himself!).
The WHAT HAPPENED is referred to as Activating event, what we think about it is our Belief, and how we act (i.e. by pressing the horn, swearing and eventually getting into a fist-fight) is the Consequence of our Belief. Hence the ABC name. Furthermore, the model teaches us that we should work towards Disputing our belief (i.e. questioning whether the situation is really what we believe it is) and adopting a more Effective belief (e.g. maybe the guy who cut us off is in a rush to get his sick child to a hospital?).
Again, this was like tl;dr of it, but I'd strongly advise you to google and learn more about it!
Maintain your physical health
I know that you know this one already. But I'll repeat it because it's the easiest one to implement 🙂
One of the best ways to keep your mental health sharp is by maintaining your body health. And that means by exercising and eating clean.
I'm not talking about ANY kind of diet or whatever. Clean eating can be way easier than you think (e.g. chicken-white, boiled potato and veggies are good source of almost EVERYTHING you need!), and exercising can be as simple as going for a 30-min walk every (other) day.
And that's about all there is.
To Summarize
That was pretty much everything I could come up with. Well, not everything – I highly suggest therapy, but hey, this is for those who don't want to do it 🙂
As I stated in the beginning, this post should be treated as a starting point for FURTHER investigation and learning. On top of that, I strongly suggest you to bookmark it and revisit every once in a while. The content will be updated whenever I think of something new.
Finally, please do understand that I still consider therapy to be THE BEST thing when it comes to dealing with mental hygiene. I dedicated one full article to how I ended up there and how the first day looked like.
Useful resources
I've grouped the resources by categories, so that you can choose what you want to engage yourself in. Please note that I'm only sharing the stuff that I've personally read and rated with at least 4/5 stars. The order of recommendations is absolutely random!
Biographies
Stoicism
Skills
Other
You might also like:
If you want to stay up to date about what's happening on this blog, you may befriend me on LinkedIn, follow my posts on Instagram and Twitter, or subscribe to RSS feed.
You may also subscribe to my mailing list: